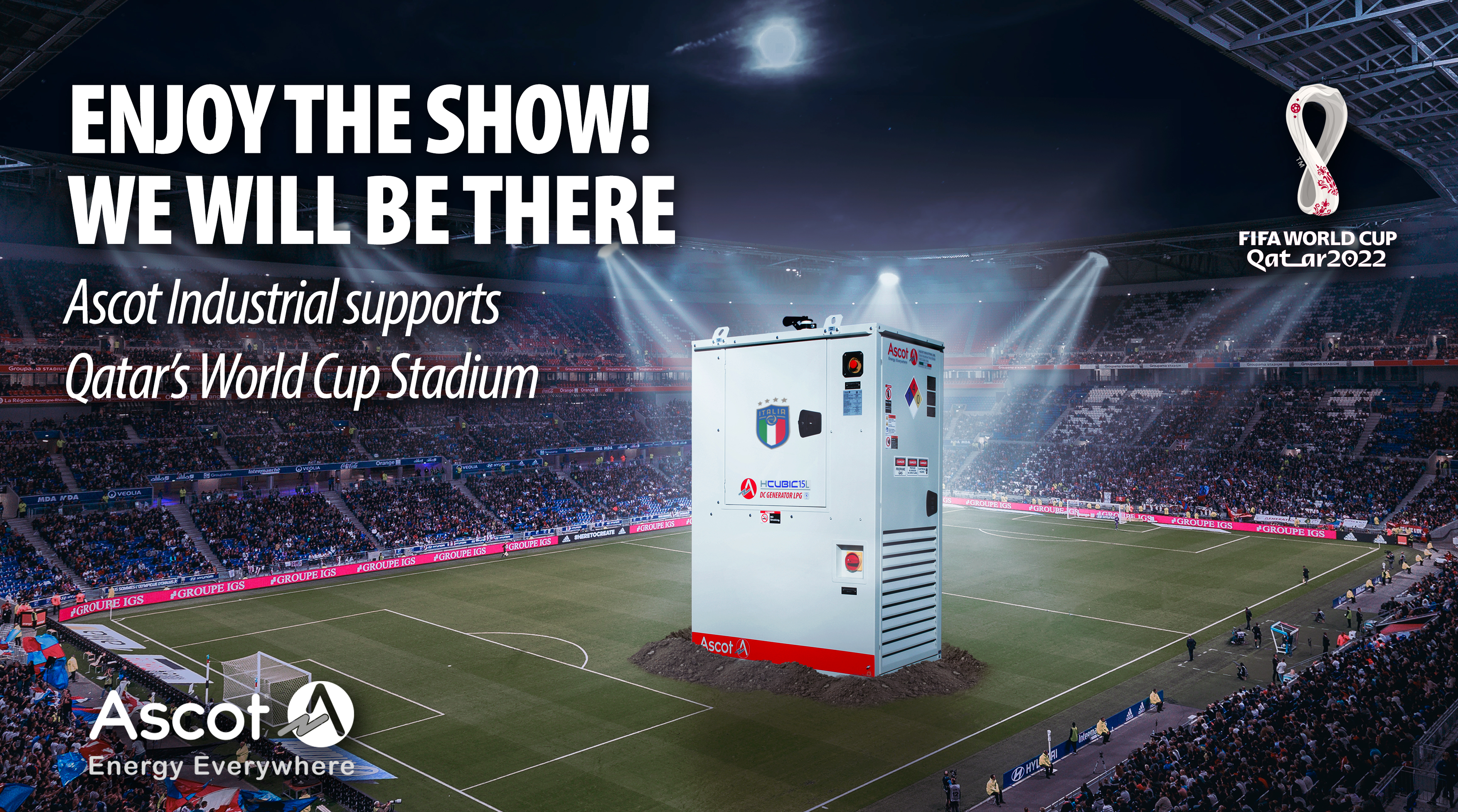 World Cup Qatar 2022: Ascot's support for telecommunications towers near stadiums
World Cup Qatar 2022: Ascot's support for telecommunications towers near stadiums
Ascot will also be present at the FIFA World Cup Qatar 2022, scheduled from 20th November to 18th December 2022.
The 22nd edition of the world's top football competition will welcome more than 1 million fans and will be watched by more than 5 billion connected viewers from all over the globe, with a demand for energy that will break all records.
The commissioned telecommunication companies must therefore be able to guarantee sufficient energy production and a permanent power supply.
The aim is to meet the demand for energy overload due to the large number of people in the vicinity of the stadiums.
Not only that, it also supports telecommunications between insiders, visitors and fans during the four weeks of the World Cup.
To provide all the necessary power and ensure constant current, Ascot has put its energy solutions in support of the telecommunication towers near the eight stadiums that will be the stage for the tournament, spread across the country.
Ascot energy solutions at the World Cup Qatar 2022
These are tried, tested and proven solutions.
Not only that, they are specifically designed to ensure maximum performance during any back-up, extended service intervals and guarantee extended autonomy under any conditions to support the electrical load this event requires.
For the world championship in Qatar, Ascot solutions have been developed with a DUAL logic, which will make it possible to:
Optimize the performance of the generators

Distribute the working hours over two generators and not just one

Extend the life cycle of the generators

Minimize maintenance
A major project that Ascot has undertaken with the most important telecommunications companies in Qatar.
The "excess" of tower power: how Ascot contributes with gensets
Ascot Industrial is offering its future-oriented systems in the service of the upcoming World Cup 2022.
In particular, Ascot offers its innovative energy solutions and exclusive tailor-made products to provide indispensable support to telecommunication networks that experience power overload at telecommunication towers near stadiums.
Ascot generating sets, selected after a thorough procedure of analysis of use, location, weather conditions and requirements, will provide continuous power during the entire duration of the Tournament to ensure the spectacle.
For more information and specifications, contact the Ascot Team!