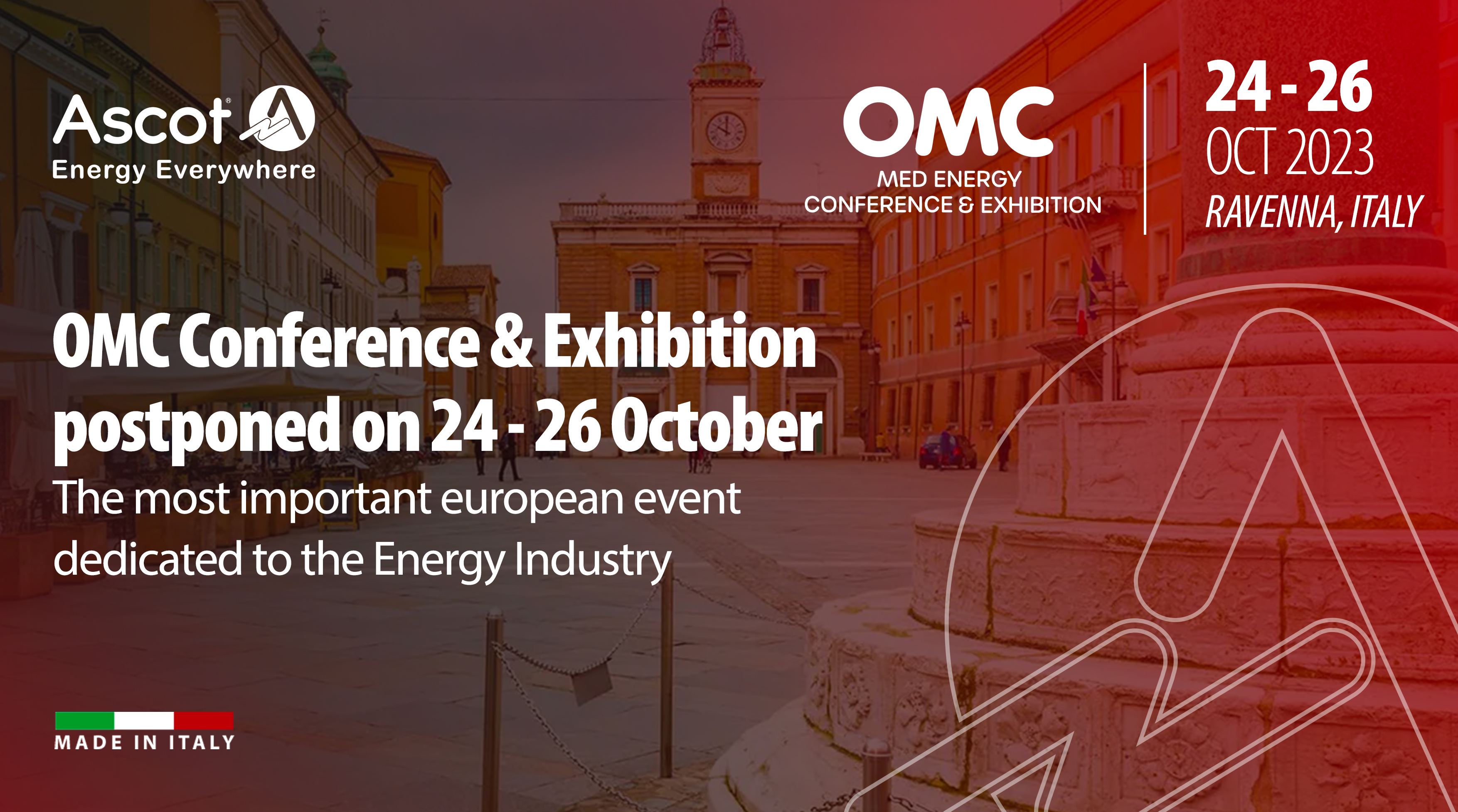 OMC Fair postponed to October 24 - 26, 2023
OMC Med Energy Conference and Exhibition postponed to 24 - 26 October 2023
Service Announcement: the OMC Med Energy Conference and Exhibition has been postponed to the 24 - 26 October 2023. This event was scheduled to take place on 23 - 25 May 2023 and has been rescheduled due to the flooding that hit Emilia Romagna in May, causing severe damage to the region.
Ascot will be present at OMC 2023, Med Energy Conference and Exhibition, Italy's most important event dedicated to the energy industry, at Stand 1-517 in the Pala De André exhibition center in Ravenna.
The exhibition is celebrating its 30th anniversary and aims to promote Energy and Innovation for a "just transition" by addressing topics such as:
decarbonisation

energy transition

energy security

renewable energy sources

methane emissions

innovation

start-ups
We will be present at the OMC 2023, Med Energy Conference and Exhibition with our hybrid solution consisting of a DC generator with a battery bank.
For more information on the Event and full details of Ascot's participation click here