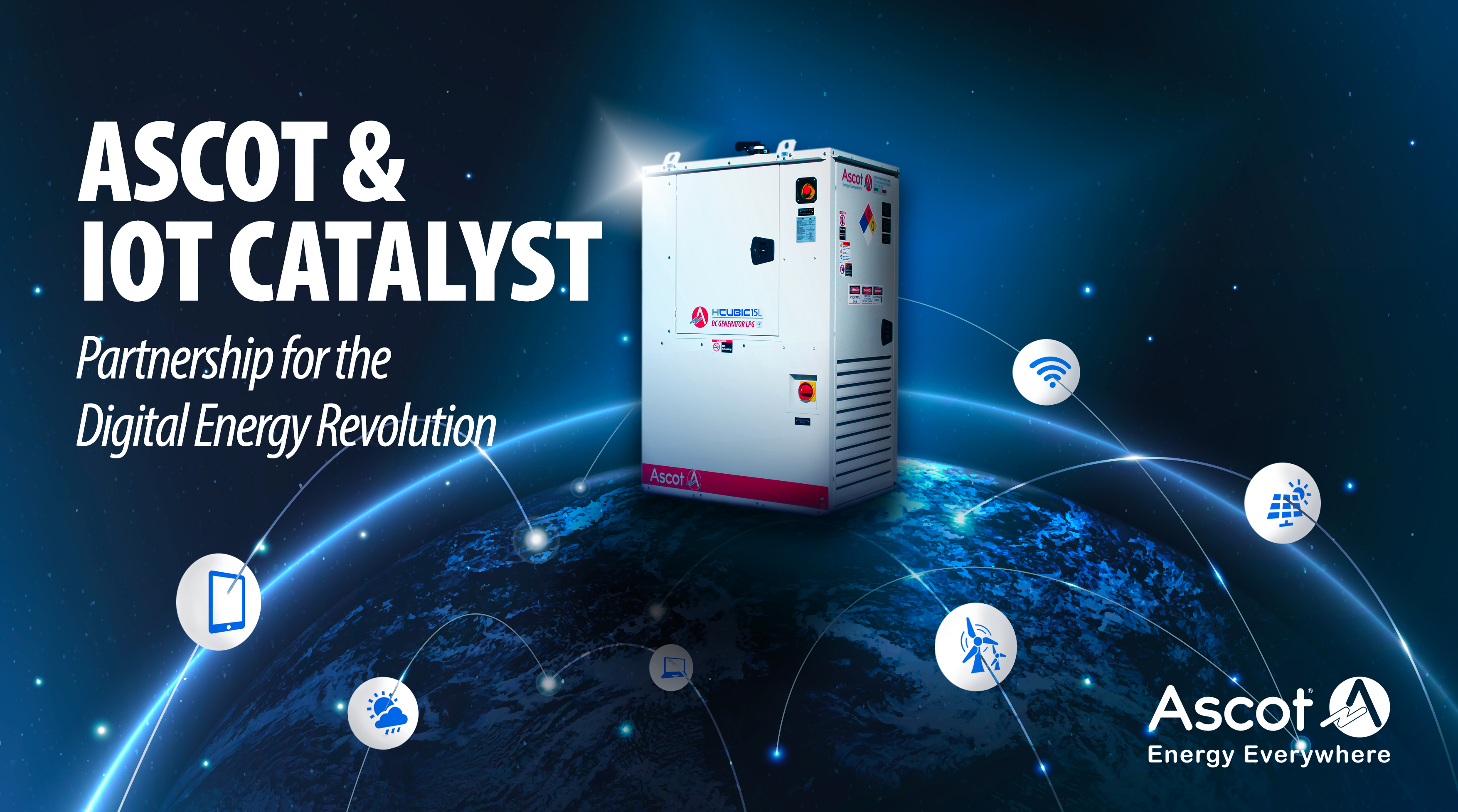 Ascot Industrial and IoT Catalyst (Relatech Group) together for Digital Energy
Ascot Industrial and IoT Catalyst (Relatech Group) together for Digital Energy
An industrial agreement was signed between Ascot Industrial and IoT Catalyst, a company belonging to the Relatech Group, to export Digital energy to over 60 countries around the world.
In particular, Ascot Industrial, a pioneer of hybrid systems now present all over the world, has entered into an industrial agreement with IoT Catalyst, a company specialized in Industrial IoT, to develop a PaaS (Platform as a Service) platform that will be implemented at all Ascot installations (over 34,000) located all over the world.
In detail, the agreement will allow Ascot installations to transform into technology hubs that will enable IoT and Smart City services, anywhere and in any context.
What is the industrial agreement between Ascot Industrial and IoT Catalyst
The agreement provides that Ascot Industrial and IoT Catalyst, through their respective skills, experiences and products, transform generators into technology hubs.
Data collection and analysis, monitoring of climatic conditions and performance, cyber security and complete remote control, are some of the features that will be integrated into the systems thanks to the IoT.
Generators will thus be able to perform Edge Computing operations that are essential for sectors such as:
Telecommunications - sector in which Ascot has decades of experience and an innovative approach with distribution of its products all over the world.

Oil & Gas

Smart City
The technology resulting from the collaboration between Ascot Industrial and IoT Catalyst will further increase the digitalization of energy thanks to the integration of monitoring and data analysis.
Ascot Industrial's commitment to the agreement
Ascot once again confirms its vocation for innovation by expanding its offer to the digital world through cutting-edge products and technologies.
The first two hundred new installations equipped with a PaaS platform will be destined for the American market (Central America).
Michele Greca, CEO of Ascot Industrial, said:
"It is a truly important historical moment, which represents a turning point for everyone. Now it's up to us to make a valuable contribution through the experiences we have gained to really support and push the energy transition. Ascot Industrial renews its passion and creativity every day through cutting-edge solutions, and it is for this reason that our partners support our company every day. This agreement will transform the energy paradigms, allowing us to further elevate the synergies between telecommunications, industrial automation and energy. "
The commitment of the Relatech Group in the agreement
The Relatech Group, through IoT Catalyst, enters the Digital Energy sector with its vision of digital enabler, in particular, through the end to end smart industry solution represented by Refab 4.0.
This solution for digitization and complete control of the entire production chain is the result of Relatech's experience in the Industry 4.0 field.
Michael Prisco, CEO and co-founder of Fair Winds Digital, comments: "The collaboration represents a milestone that places Made in Italy back at the center of technological innovation not only for technological excellence itself but for the umpteenth demonstration of creative capacity. What opens up is a new scenario that represents a true Copernican revolution: smart energy is the IoT applied to the management of electricity grids, digital energy is the energy that brings the IoT everywhere and in any sector. . "